In order to test your Mixes or create new Mixes, you need to test them against historical results. We have a couple of ways for you to do that....
RACE RESULTS
When you look at the race results page, you can select a date and track,  and then see the results for races on that day.  You can test any of your saved mixes to see how profitable they would have been, or you can create mixes using the results as a guide.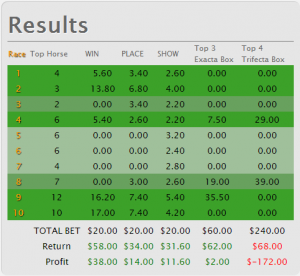 The results box shows you what would have happened if you bet $2 win, place and show on your top ranked horse, and if you boxed the top 3 ranked horses in a $1 exacta and the top 4 in a $1 Trifecta.
You can see from the above results that the mix we used for that day would have returned a profit on Win, Place, Show and Exacta bets and a loss on Trifecta bets.  As you change the factors you are using in your mix or give more or less weight to a particular factor you are using, the results box will update instantly.  You can also apply any saved mix you have to the results and they will update.  This is useful if you are the type of handicapper that uses the same mix for each race type.
If you design your Mixes for specific race types, then you will want to use the My Race Report tool. There you can select a group of similar races using the search features.  So, for example, if you wanted to see how well your Mix did on the past fifteen 7F dirt Claiming races at Gulfstream Park you could do that by searching for those races, and then adding them to a report.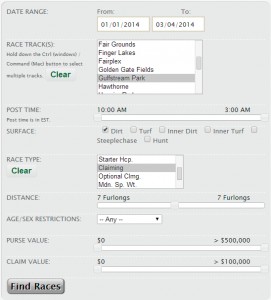 Once you have found a group of races that you want to use in the results, you can click each race to add it to your report.  You give that report a name, then save it, and you can then test it using the results data for those races.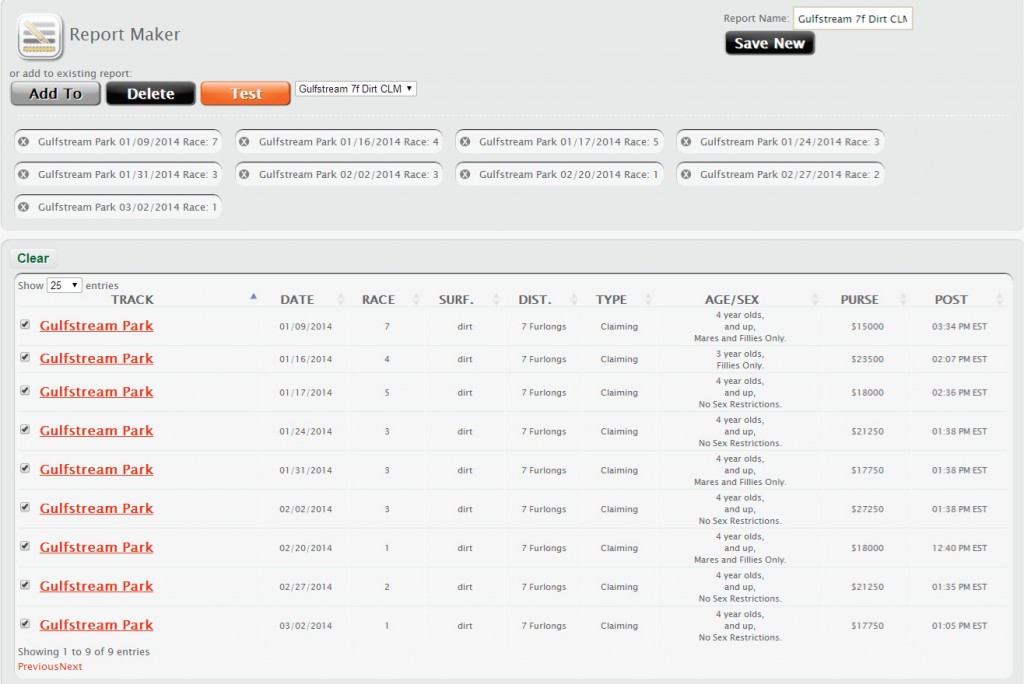 Now, using a group of similar races, you can create a very accurate Mix for predicting the winners of 7F Dirt Claiming races at Gulfstream Park.
For more information on how to use horse racing results data to win more bets watch this tutorial video.