Sire statistics are a lesser-known feature within Betmix Angler and lesser known information can be a boon to thoroughbred handicappers. In the future, we'll be taking a more detailed look at how this unique info can be parsed and applied. Today we examine the early performance of North America's newest sires. Looking at the Top 15 Freshman sires (according to Bloodhorse.com) we find that three have shown a ($2) flat win bet profit on all their starters so far - New Year's Day, Animal Kingdom and Point of Entry. It may be wise to pay particular attention to runners by these stallions over the next few months. Point of Entry runners have been especially profitable with big place and show returns as well.
This chart shows the return on all North American starters sired by the Top 15 Freshman stallion through November 16.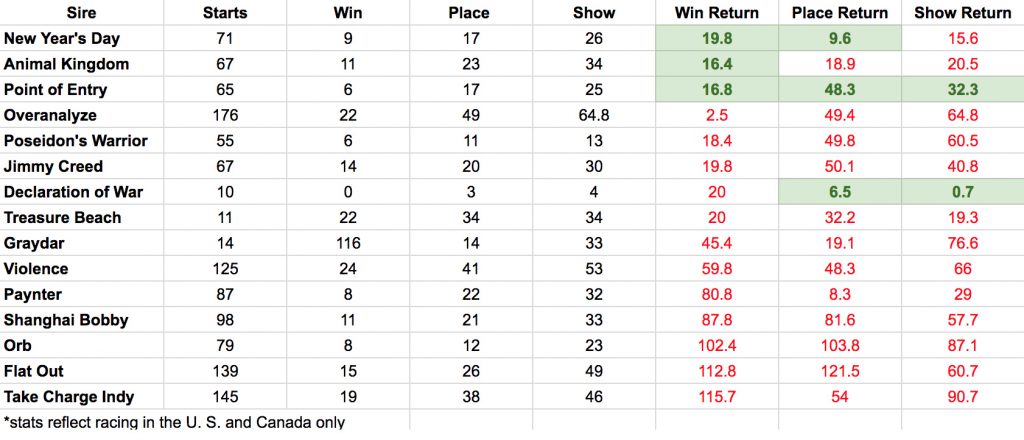 To access Sire information, click Expand Horses & Sires within Betmix Angler.