Bear Fan S. at Golden Gate
6F on All Weather (December 10)
Horse Racing Data Analyzed: Last 52 6-furlong main track at Golden Gate
Date Range: January 1, 2012 - Present
Sharp Angle: Ranked 1st Avg. Last 3 Late Pace
Factor Stats: 57 contenders, 16 winners (28%, $114.40 Win Return, 200 ROI%), 20 Place (35%), 32 Show (56%)
A field of 11 filly and mare sprinters are set to face the starter in the Bear Fan Stakes, the Saturday feature at Golden Gate Fields.
We scanned the powerful Betmix Angler online handicapping database and found a very intriguing Sharp Angle for this one. Angler reveals that the Avg. Last 3 Late Pace handicapping factor has not only pointed to 28% winners of this racetype but to an astounding $114 Win Return.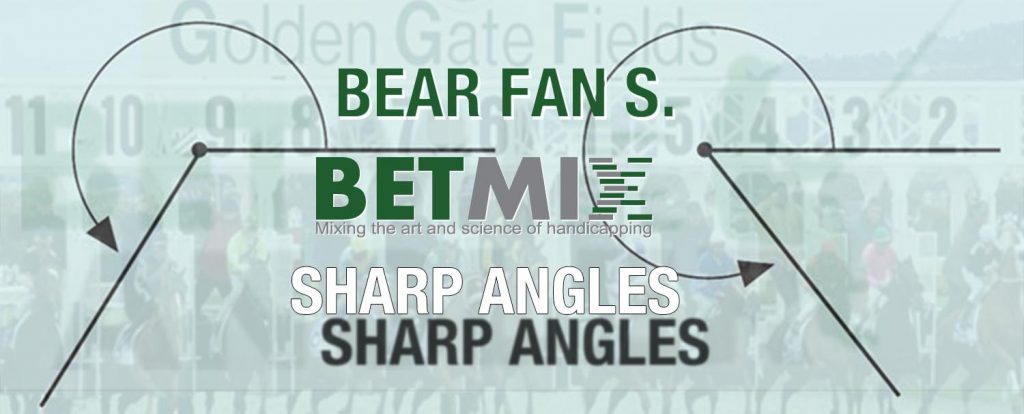 What´s even more compelling is that it´s not just one longshot winner that produced that juicy Win Return, but actually 5 double digit winners, including 3 that paid over $40!
Find this race in Betmix Birddog and use the Avg. Last 3 Late Pace slider to see which horse ranks first in this factor. That's the Sharp Angles play.
Want to look for your own Angles using Betmix handicapping software?
Click for the Betmix Angler tutorial
Click to subscribe to Betmix