Ft. Lauderdale S. (G2)
9F on Turf at Gulfstream Park (December 31)
Races Analyzed: Last 24 Gulfstream Park 9-furlong graded turf stakes
Date Range: January 1, 2013 - Present
Sharp Angle: Ranked 1st Avg. of Last 3 Late Pace
Factor Stats: 25 contenders, 7 winners (28%) $85.40 Win Return, 270 ROI%, 12 place/show (32%) $2.50 Place Return, 12 Show (48%).
Gulfstream Park hosts a spectacular 6-stakes card on Saturday that includes 13 middle distance turfers breaking from the gate in the Ft. Lauderdale S. (G2).
This contest begged analysis from the Betmix Angler online handicapping database and, true to form, Angler highlighted a positive handicapping factor for the 9-furlong graded grass events in Hallandale, Florida.
Avg. of Last 3 Late Pace has pointed to 28% winners of this race type, producing a mouth-watering $85.40 Win Return. Among the winners is 2019 Ft. Lauderdale champ, Instilled Regard ($8.60).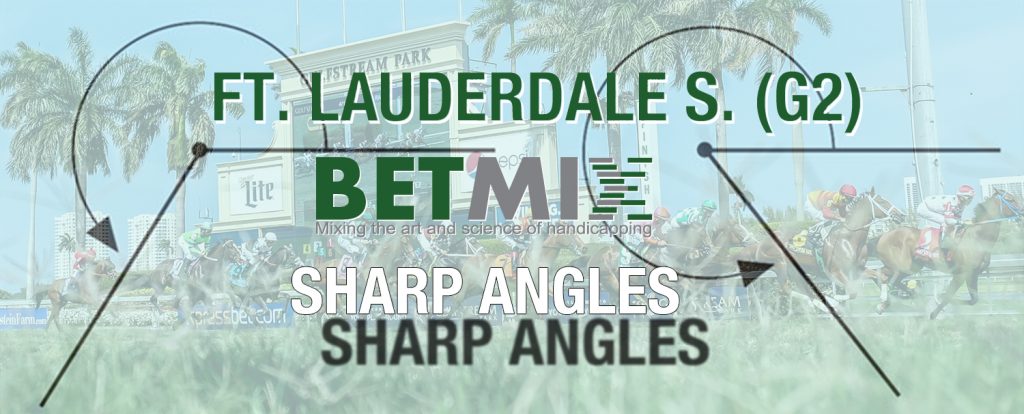 Find this race in Betmix Birddog and use the Avg. of Last 3 Late Pace slider to see which horse ranks first in this factor. That's the Sharp Angles play.
Want to look for your own Angles using Betmix handicapping software?
Click for the Betmix Angler tutorial
Click to subscribe to Betmix