H. Allan Jerkens S. at Gulfstream Park
16F on Turf (December 17)
Horse Racing Data Analyzed: Last 8 16-furlong turf stakes at Gulfstream Pak
Date Range: January 1, 2012 - Present
Sharp Angle: Ranked 1st Trainer 6 Month Win %
Factor Stats: 8 contenders, 5 winners (62%, $21.80 Win Return, 2036ROI%), 5 Place (62%, 1.80 Place Return), 6 Show (75%, $14.20 Show Return)
Handicappers get a rare challenge on Saturday at Gulfstream Park with the H. Allen Jerkens Stakes covering 2 miles on the newly refurbished Hallandale grass course.
We scanned the powerful Betmix Angler online handicapping database and found a very intriguing Sharp Angle for this one. Angler reveals that 5 of the past 8 two mile grass marathons were won by the horse ranking first in the Trainer 6 month Win % handicapping factor. All 5 winners came in the Jerkens, including Run Time, who returned $22.20 in 2017, not to mention Cowtown, who completed the trifecta at 37-1 two years ago.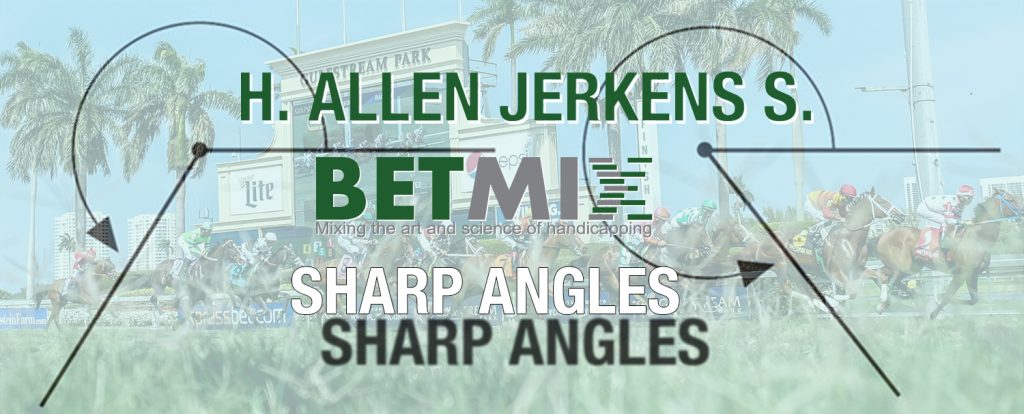 Find this race in Betmix Birddog and use the Trainer 6 month Win % slider to see which horse ranks first in this factor. That's the Sharp Angles play.
Want to look for your own Angles using Betmix handicapping software?
Click for the Betmix Angler tutorial
Click to subscribe to Betmix