King T. Leatherbury S. at Laurel 5.5F on Turf (April 23)
Horse Racing Data Analyzed: Last 50 5.5-furlong turf stakes at Laurel Park
Date Range: January 1, 2012 - Present
Sharp Angle: Ranked 1st in Avg. E1 Pace
Factor Stats: 56 contenders, 15 winners (26%, $86.20 Win Return 177 ROI%), 20 Place (35%, $9.10 Place Return), 26 Show (46%, $3.10 Show Return)
The Saturday card at Laurel featureS five stakes races, including the King T. Leatherbury Stakes that drew a tough field of 10 turf sprinters.
The Betmix Angler online handicapping database was made for difficult handicapping puzzles like this one so we ran a query to find if any handicapping factors have been predictive in this race type. Sure enough, Angler came back with a longshot angle (and play) in the race honoring the most prolific trainer in Maryland racing history.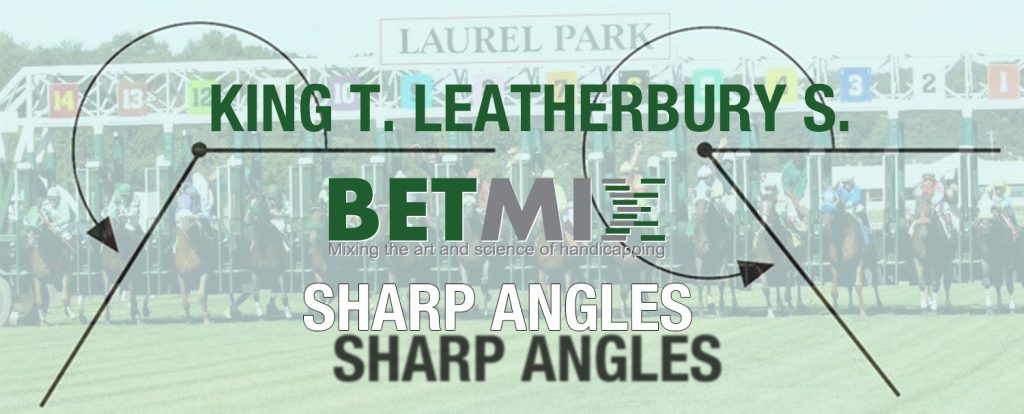 Angler shows us that Avg. E1 Pace has produced 26% winners of the Laurel 5.5 furlong turf stakes going back 2012 while generating a whopping $86.20 Win Return.
This factor has pointed to quintet of double-digit winners, including 2019 Leatherbury hero Dirty ($13.00).
Find this race in Betmix Birddog and use the Avg. E1 Pace slider to see which horse ranks first in this factor. That's the Sharp Angles play.
Want to look for your own Angles using Betmix handicapping software?
Click for the Betmix Angler tutorial
Click to subscribe to Betmix