Leonatus S. at Turfway Park
8F on All Weather (January 21)
Horse Racing Data Analyzed: Last 23 8-furlong Stakes at Turfway Park
Date Range: January 1, 2012 - Present
Sharp Angle: Ranked 1st Trainer 2 Year Win % This Race Type
Factor Stats: 23 contenders, 5 winners (21%) $41.32 Win Return, (189 ROI%), 8 Place (34%) $25.64 Place Return, 10 Show (43%) $5.44 Show Return
A field of 9 sophomores line up for Saturday´s $125,000 Leonatus Stakes at the newly-reburbished Turfway Park in Northern Kentucky.
The group has tallied only 9 combined victories, none in Stakes, so we turned to the powerful Betmix Angler online handicapping database for insights on who may be sitting on a breakthrough performance.
Angler indicates that the Trainer 2 Year Win % This Race Type handicapping factor has proven lucrative in the 8-furlong Stakes at the Florence, Ky oval, producing 21% winners, 43% in the money finishes while generating positive across the board Returns.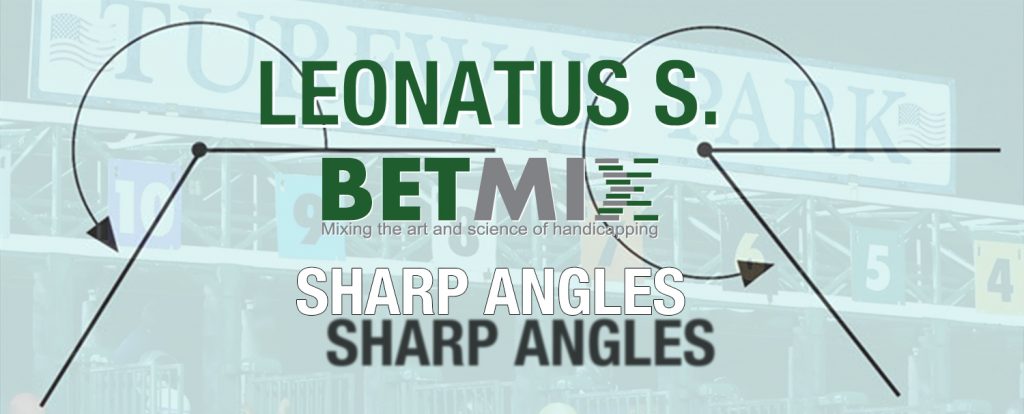 Find this race in Betmix Birddog and use the Trainer 2 Year Win % This Race Type slider to see which horse ranks first in this factor. That's the Sharp Angles play.
Want to look for your own Angles using Betmix handicapping software?
Click for the Betmix Angler tutorial
Click to subscribe to Betmix