Queen´ s Plate
10F on All Weather (August 21)
Horse Racing Data Analyzed: Last 25 Woodbine main track stakes at 10 furlongs
Date Range: January 1, 2012 - Present
Sharp Angle: Ranked 1st in Avg. Last E1 Pace
Factor Stats: 29 contenders, 8 winners (27%, $61.70 Win Return, 204 ROI%), 15 Show (51%)
Woodbine is running the Queen´ s Plate in it´ s new August slot after a long run on Dominion Day weekend. What hasn´ t changed is the historic race drawing a large and competitive field.
We turned to Betmix Angler, the world´ s most powerful online handicapping database, for some insights on the 11-horse field and learned that the Avg. Last 3 E1 Pace handicapping factor has been profitable in this race type.
The 8 winners pointed to by this factor have produced a very nice $61.70 Win Return, including a double-digit Queen´ s Plate winner in Midnight Aria ($35.20).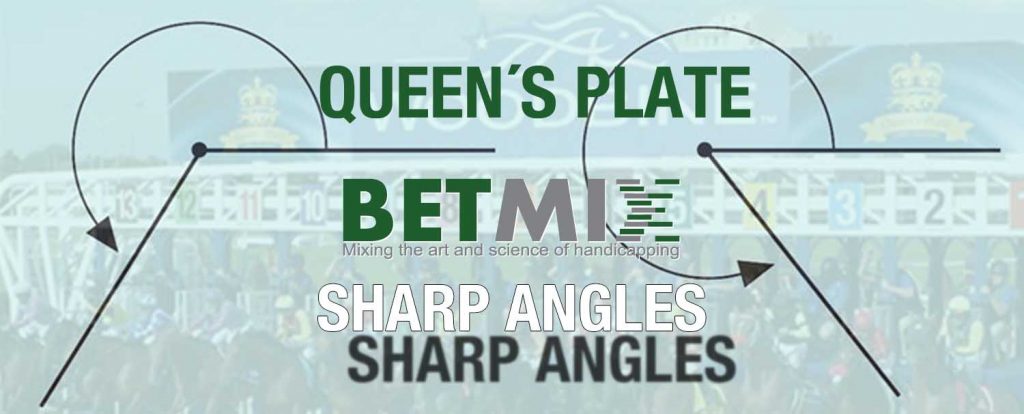 Find this race in Betmix Birddog and use the Avg. Last 3 E1 Pace slider to see which horse ranks first in this factor. That's the Sharp Angles play.
Want to look for your own Angles using Betmix handicapping software?
Click for the Betmix Angler tutorial
Click to subscribe to Betmix