Salvator Mile (G3) at Monmouth Park
8F on Dirt (June 117)
Horse Racing Data Analyzed: Last 11 one mile graded dirt stakes at Monmouth Park
Date Range: January 1, 2012 - Present
Sharp Angle: Ranked 1st in Last Late Pace
Factor Stats: 11 contenders, 2 winners (18%, $144.80 Win Return, 758 ROI%), 5 Place (45%), 6 Show (54%)
Saturday's Salvator Mile is one of four Stakes on the Haskell Preview Day card at Monmouth Park and the race has drawn a competitive field of 10.
The Betmix Angler online handicapping database tells us that one-mile graded dirt stakes at the Jersey Shore are relatively rare - just 11 such contests have carded since 2012.
But Angler also reveals that the Last Late Pace handicapping actor has pointed to two recent Salvator Mile champs, one favorite and one huge longshot. Sunny Ridge got the money in 2019 paying just $5.20 while Informative lit up the tote board two years later, paying a whopping $161.60!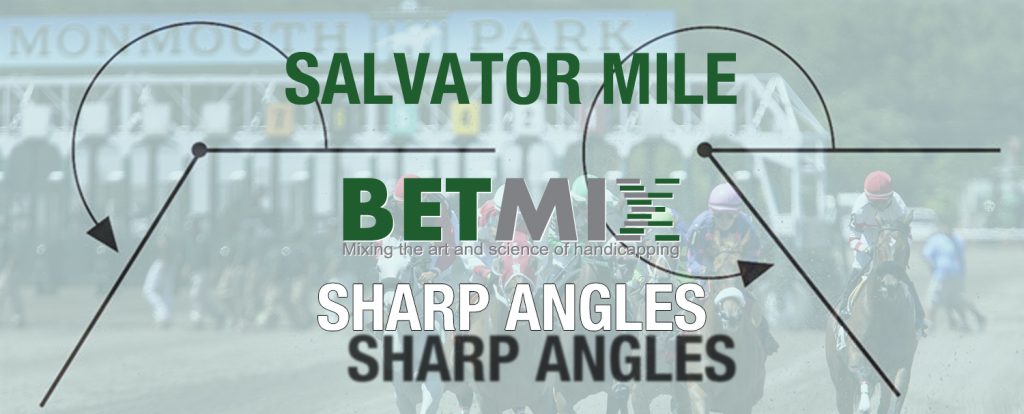 Find this race in Betmix Birddog and use the Last Late Pace slider to see which horse ranks first in this factor. That's the Sharp Angles play.
Want to look for your own Angles using Betmix handicapping software?
Click for the Betmix Angler tutorial
Click to subscribe to Betmix