Triple Bend S. (G2) at Santa Anita
7F on Dirt (May 27, 2023)
Horse Racing Data Analyzed: Last 79 graded dirt stakes at Santa Anita
Date Range: January 1, 2012 - Present
Sharp Angle: Ranked 1st in Best Speed Last 3
Factor Stats: 95 contenders, 34 winners (35%, $58.40 Win Return, 130 ROI%), 48 Place (50%), 60 Show (63%)
The Triple Bend Stakes is one of two Stakes on the Saturday card at Santa Anita and one of eight big ones over Memorial Day weekend at The Great Race Place.
A field of seven salty sprinters has been drawn for the race that honors the former world record-holder at the 7 furlong distance (1:19.4) so we turned to the Betmix Angler online handicapping database for help.
Angler tells us that Best Speed Last 3 has pointed to 35% winners in these 7 furlong graded dirt stakes at Santa Anita and that those winners have generated a very healthy $58.40 Win Return.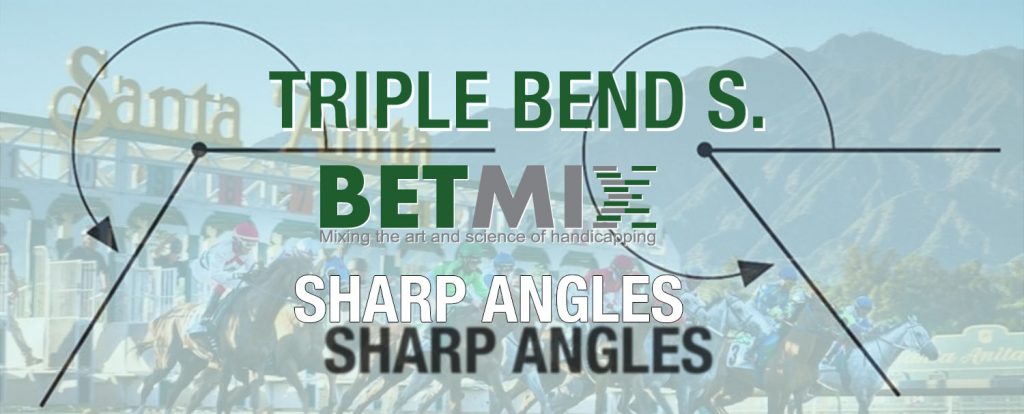 Want to look for your own Angles?
Click for the Betmix Angler tutorial
Click to subscribe to Betmix