Artie Schiller S. at Aqueduct
8F on Turf (November 13)
Horse Racing Data Analyzed: Last 69 8-furlong non-graded turf stakes at Aqueduct
Date Range: January 1, 2012 - Present
Sharp Angle: Ranked 1st Avg. Speed Last 3
Factor Stats: 104 contenders, 35 winners (33%) 24.30 Win Return, (111 ROI%), 54 Place (51%), $1.70 Place Return, 70 Show (67%,
Racing has returned to Aqueduct for the long New York winter but there is still some quality turf racing confronting horseplayers at the Queens oval. Saturday's Artie Schiller Stakes is a good example.
An even dozen are slated to face the starter in the race named for the 2005 Breeders' Cup Mile winner. The Betmix Angler online handicapping database tells us that one third of the winners of the 8-furlong non-graded grass miles at The Big A have been won by the horse ranking first in the Average Speed Last 3 handicapping factor.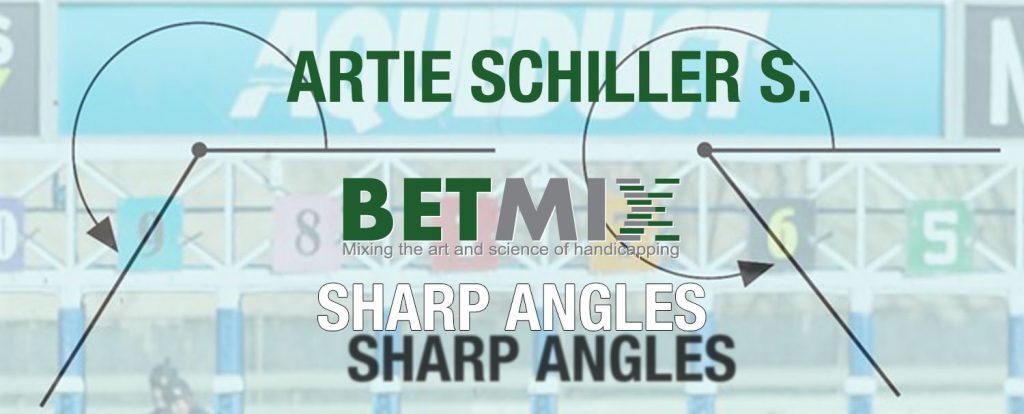 Find this race in Betmix Birddog and use the Average Speed Last 3 slider to see which horse ranks first in this factor. That's the Sharp Angles play.
Want to look for your own Angles using Betmix handicapping software?
Click for the Betmix Angler tutorial
Click to subscribe to Betmix