Belmont Derby (G1) & Belmont Oaks (G1) at Belmont Park
10F on Turf (July 10)
Horse Racing Data Analyzed: Last 41 10-furlong graded grass stakes at Belmont
Date Range: January 1, 2012 - Present
Sharp Angle: Ranked 1st in Avg. Best 2 of Last 3 Speed
Factor Stats: 45 contenders, 14 winners (31%, $77.10 Win Return, 185 ROI%), 17 Place (37%), 23 show (51%)
The Belmont Derby & Belmont Oaks have quickly become important fixtures for the 3-year-old grass set since they appeared on NYRA's reconfigured in 2014. The 2021 editions of these races have drawn typically competitive fields so we turned to the Betmix Angler online handicapping database for some extra help.
Angler reveals that the Avg. Best 2 of Last 3 Speed factor has pointed to some juicy winners of these races, especially the Derby.

Three Derby winners - Mr Speaker (2014/$23.50), Force the Pass (2015/$22.20), Catholic Boy (2016/$12.20) - are part of this sample. The great Lady Eli ($3.60) ranked first in this factor ahead of her victory in the 2015 Oaks.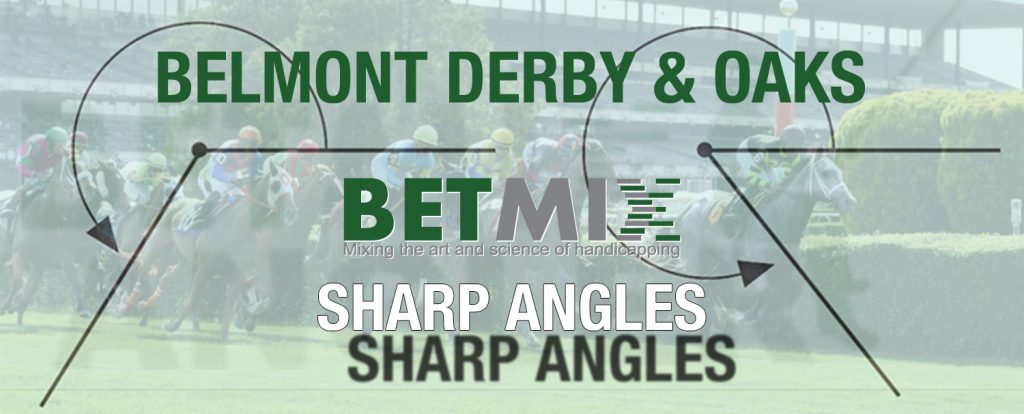 Find this race in Betmix Birddog and use the Avg. Best 2 of Last 3 Speed slider to see which horse ranks first in this factor. That's the Sharp Angles play.
Want to look for your own Angles using Betmix handicapping software?
Click for the Betmix Angler tutorial
Click to subscribe to Betmix