Belmont Turf Sprint S. (G3) at Aqueduct
6F on Dirt (September 24, 2022)
Horse Racing Data Analyzed: Last 20 6F turf stakes at Aqueduct
Date Range: January 1, 2012 - Present
Sharp Angle: Ranked 1st Avg. of Last 3 E2 Pace
Factor Stats: 20 contenders, 6 winners (30%, $43.30 Win Return, 208 ROI%), 8 Place (53%, $3.90 Place Return), 12 Show (60%, $8.30 Show Return)
Not all of the big stakes on the Belmont at the Big A card at Aqueduct have drawn big, competitive fields but the Belmont Turf Sprint sure did. The race will actually be the first graded turf sprint at Aqueduct but there are 20 non graded 6 furlong turf stakes in the powerful Betmix Angler online handicapping database to analyze.
Angler tells us that the Avg. of Last E2 Pace handicapping factor has produced 30% winners of this racetype and a sterling $43.30 Win Return. It´s also produced 60% in the money finishes and positive Place and Show Returns.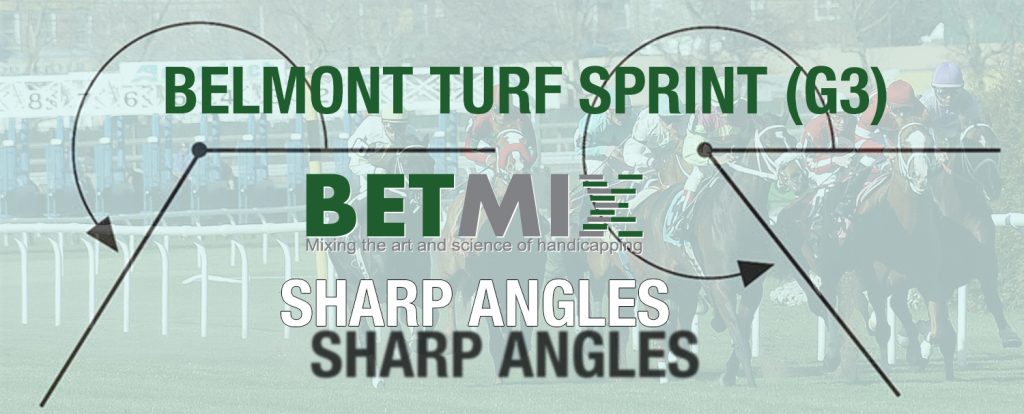 Find this race in Betmix Birddog and use the Avg. of Last E2 Pace slider to see which horse ranks first in this factor. That's the Sharp Angles play.
Want to look for your own Angles using Betmix handicapping software?
Click for the Betmix Angler tutorial
Click to subscribe to Betmix