Breeders' Cup Classic at Del Mar
10F on Dirt (November 6)
Horse Racing Data Analyzed: Last 10 Grade 1 10-furlong dirt stakes at Del Mar
Date Range: January 1, 2012 - Present
Sharp Angle: Ranked 1st Avg. Best 2 of Last 3 Speed
Factor Stats: 12 contenders, 6 winners (50%, $6.00 Win Return, 125 ROI%), 7 Place (58%), 8 Show (66%,
The Breeders' Cup returns to Del Mar for a second time this weekend and will be capped off by an especially strong and compelling edition of the Classic.
The Betmix Angler online handicapping was built to help horseplayers with tough races like this one and once again it provides some important insights.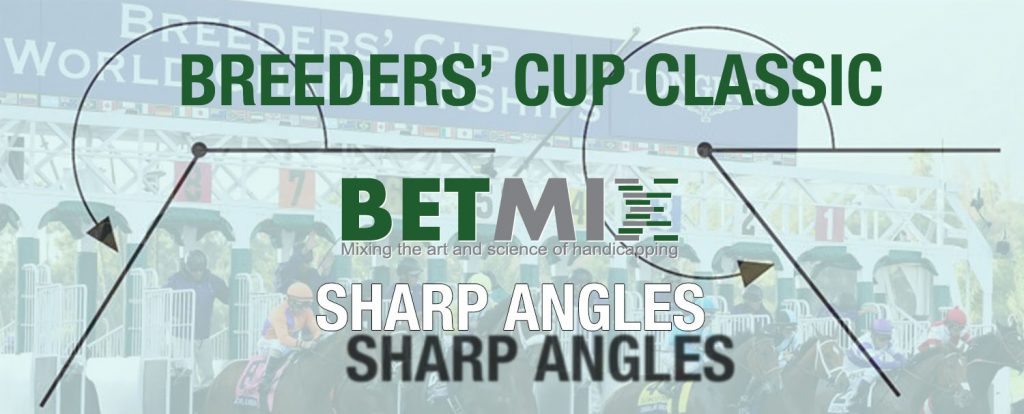 Half of the contenders in past 10 mile and one quarter dirt Grade 1s at Del Mar have ranked first in the Average Best 2 of Last 3 Speed handicapping factor. The $6.00 Win Return is lower than we typically like to shoot for but the data from the 2017 season may prove to be particularly instructive.
That year it pointed to the defeat of favored Arrogate in both the Pacific Classic, won by Collected ($8.00) and the first Classic held at Del Mar, won by Gun Runner. His $6.00 win payout certainly seems like a bargain in hindsight.
Find this race in Betmix Birddog and use the Average Best 2 of Last 3 Speed slider to see which horse ranks first in this factor. That's the Sharp Angles play.
Want to look for your own Angles using Betmix handicapping software?
Click for the Betmix Angler tutorial
Click to subscribe to Betmix