Eddie Read S. (G2) at Del Mar
9F on Turf (July 224)
Horse Racing Data Analyzed: Last 41 9-furlong turf graded stakes
Date Range: January 1, 2012 - Present
Sharp Angle: Ranked 1st in Jockey Current Meet
Factor Stats: 45 contenders, 13 winners (28%, $38.80 Win Return, 140 ROI%), 20 Place (44%, $10.00 Place Return), 25 show (55%, $5.70)
The Grade 2 Eddie Read S. helps anchor the second Saturday card of the 2021 Del Mar summer meeting and it's drawn a salty group of older middle-distance turf stars.
We turned to the Betmix Angler online handicapping database for guidance for this difficult handicapping puzzle. Angler tells us that 28% of the past 45 8-furlong graded turf stakes at the Pacific shore oval fell to the horse ranking first in the Jockey Current Meet handicapping factor.
The sample includes six of the past seven Eddie Read champs - United (2020/$4.80), Bowies Hero (2019/$8.80), Catapult (2018/$44.00), Hunt (2017/$8.60), Gabriel Charles (2015/$11.40), Tom's Tribute (2014/$6.60).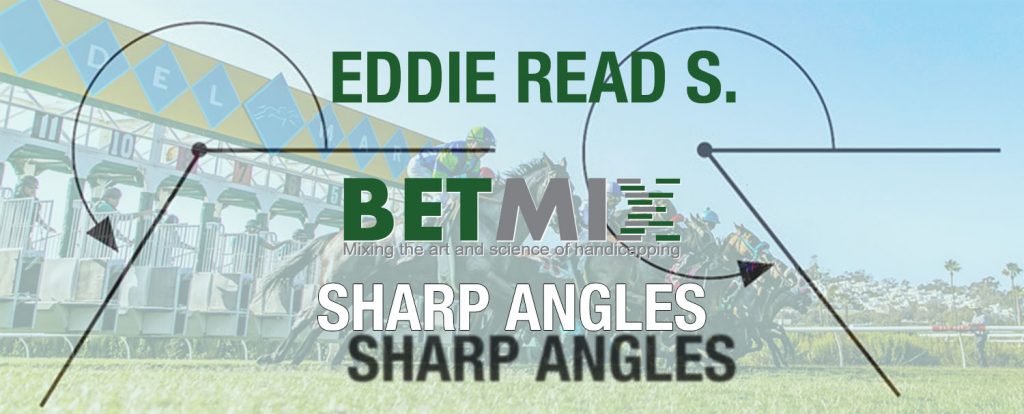 Find this race in Betmix Birddog and use the Jockey Current Meet slider to see which horse ranks first in this factor. That's the Sharp Angles play.
Want to look for your own Angles using Betmix handicapping software?
Click for the Betmix Angler tutorial
Click to subscribe to Betmix