Pennine Ridge S. (G2) at Belmont Park
9F on Turf (May 29)
Horse Racing Data Analyzed: Last 37 9-furlong graded turf stakes at Belmont Park
Date Range: January 1, 2012 - Present
Sharp Angle: Ranked 1st in Horses Beaten %
Factor Stats: 38 contenders, 12 winners (31%, $42.00 Win Return, 155 ROI%), 18 place (47%), 25 show (55%, $4.30 Show Return)
The Grade 2 Pennine Ridge Stakes, the Saturday feature at Belmont Park, drew a solid field of nine 3-year-olds, all vying for their first graded stakes victory.
The lineup includes a refugee from the Triple Crown, a pricey recent maiden winner, a turf debuter along with several showing blacktype form on the grass. With such a handicapping puzzle facing bettors, we turned to the Betmix Angler online database for some perspective.
Angler reveals that the Horses Beaten % handicapping factor has produced 31% winners in the 9-furlong grassy graded races at Belmont. These winners have generated a stout $42 Win Return and have hit the board over two thirds of the time.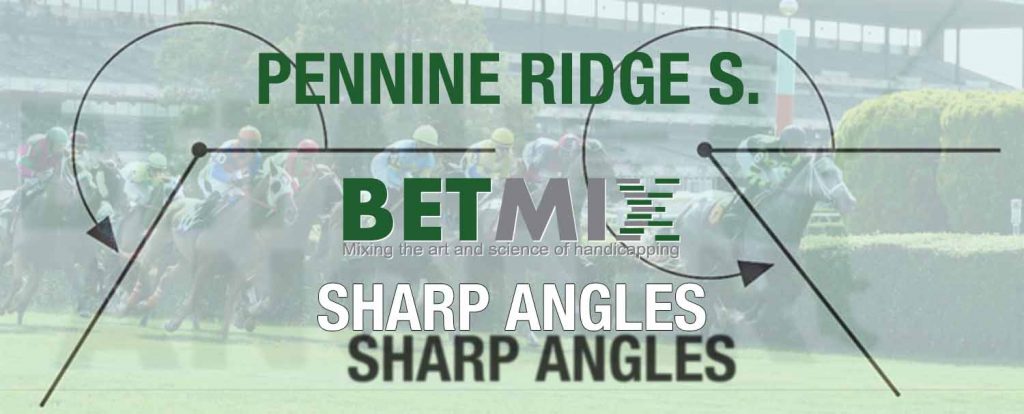 Find this race in Betmix Birddog and use the Horses Beaten % slider to see which horse ranks first in this factor. That's the Sharp Angles play.
Want to look for your own Angles using Betmix handicapping software?
Click for the Betmix Angler tutorial
Click to subscribe to Betmix