Red Smith S. at Aqueduct
11F on Turf (November 18)
Horse Racing Data Analyzed: Last 16 graded turf stakes at Aqueduct, 11 furlongs or longer
Date Range: January 1, 2012 - Present
Sharp Angle: Ranked 1st Jockey This Year
Factor Stats: 20 contenders, 6 winners (30%) $30.70 Win Return, (176 ROI%), 10 Place (50%), $15.50 Place Return, 12Show (60%) $8.40 Show Return.
'It's a riders race' is sometimes posited by racing broadcasters, especially when a field is evenly matched. While scanning the Betmix Angler online handicapping database for insight on the Red Smith Stakes, we found the big data handicapping version of this adage.
Angler tells us that the horse ranking first in the Jockey This Year handicapping factor has won 30% of the graded turf marathons at Aqueduct over the past 9 years while generating positive across-the-board returns
Four of the past six Red Smith heroes are among the sample including the last two winners Sadler's Joy ($4.70) and Village King ($11.80).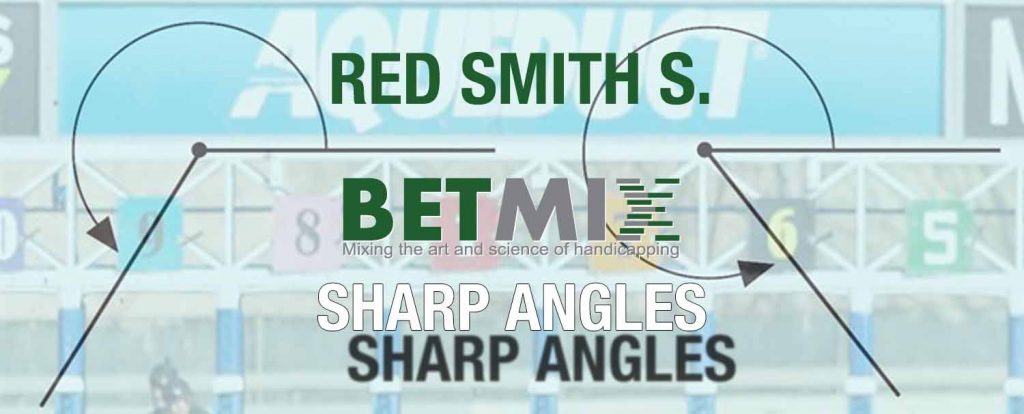 Find this race in Betmix Birddog and use the Jockey This Year slider to see which horse ranks first in this factor. That's the Sharp Angles play.
Want to look for your own Angles using Betmix handicapping software?
Click for the Betmix Angler tutorial
Click to subscribe to Betmix