Smarty Jones S. at Oaklawn Park
8F on Dirt (January 1)
Horse Racing Data Analyzed: Last 34 8-furlong non-graded main at Oaklawn
Date Range: January 1, 2012 - Present
Sharp Angle: Ranked 1st Avg. of Last 3 E2 Pace
Factor Stats: 35 contenders, 11 winners (31%) $57.00 Win Return, (181 ROI%), 18 Place (51%) $33.40 Place Return, 24 Show (68%) $13.60 Show Return
Here we go! The 2022 Kentucky Derby trail officially kicks off with a quartet of Saturday points races for the nearly-turned sophomores.
The Smarty Jones at Oaklawn Park honors the 2004 Derby/Preakness champ and has drawn the largest and most competitive field among the four New Year´ s Day preps.
The Betmix Angler online handicapping database tells us that Avg. of Last 3 E2 Pace has been highly predictive and lucrative in the 8-furlong listed stakes in Hot Springs. Three of the past five Smarty Jones winners have ranked first in this handicapping factor and the overall numbers are compelling - a 31% strike rate and across the board positive returns.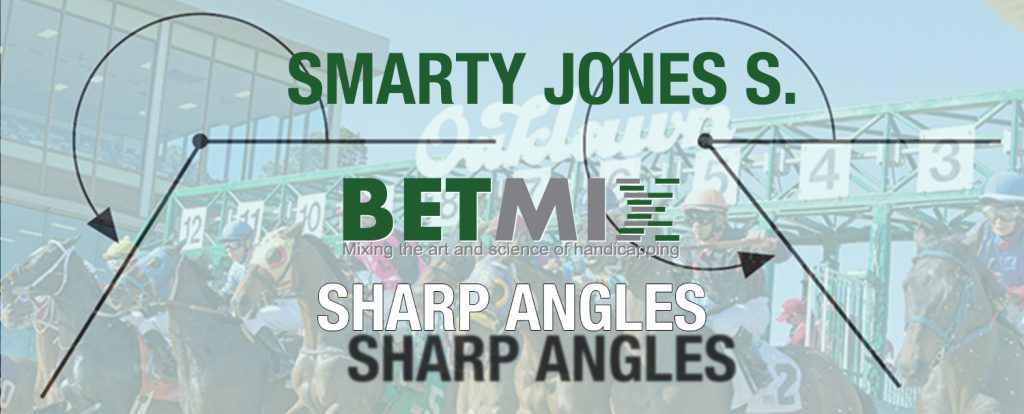 Find this race in Betmix Birddog and use the Avg. of Last 3 E2 Pace slider to see which horse ranks first in this factor. That's the Sharp Angles play.
Want to look for your own Angles using Betmix handicapping software?
Click for the Betmix Angler tutorial
Click to subscribe to Betmix