Sword Dancer S. (G1) at Saratoga
12F on Turf (August 28)
Horse Racing Data Analyzed: Last 17 12-furlong graded turf stakes at Saratoga
Date Range: January 1, 2012 - Present
Sharp Angle: Ranked 1st In the Money %
Factor Stats: 18 contenders, 8 winners (44%, $24.10 Win Return, 166 ROI%), 9 Place (50%), 10 show (55%)
The 2021 Saratoga meeting reaches its pinnacle on Saturday with a star-studded card that includes 6 Grade 1 heats.
The Sword Dancer S. is among those and has drawn a very competitive field of 7, all with a chance for glory in the 12-furling turf marathon.
A scan of the Betmix Angler online handicapping database tells us that consistency has has been important in the mile and one half turf stakes at The Spa. The In the Money % handicapping factor has pointed to 44% winners and 55 on the board finishers in this racetype. The Win Return of $24.10 has made bettors smile as well.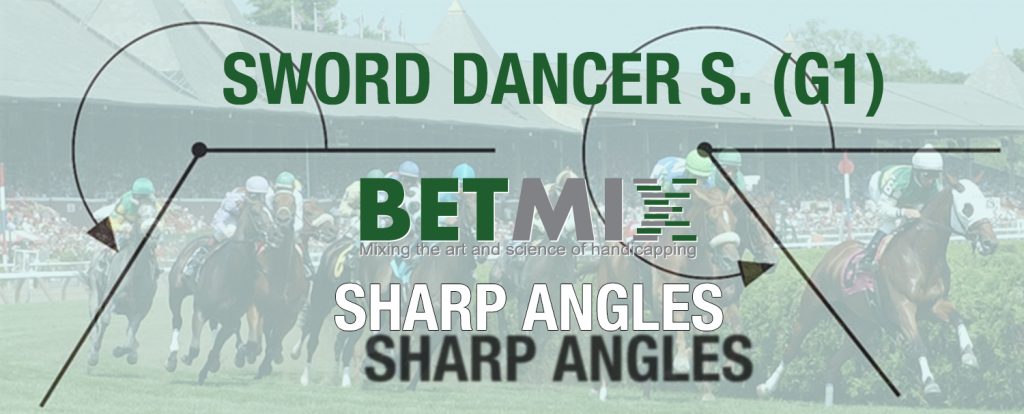 Find this race in Betmix Birddog and use the In the Money % slider to see which horse ranks first in this factor. That's the Sharp Angles play.
Want to look for your own Angles using Betmix handicapping software?
Click for the Betmix Angler tutorial
Click to subscribe to Betmix