Whitmore S. (G3) at Oaklawn Park
6F on Dirt (March 19)
Horse Racing Data Analyzed: Last 135 6-furlong dirt stakes at Oaklawn Park
Date Range: January 1, 2012 - Present
Sharp Angle: Ranked 1st in Best Speed Last 3
Factor Stats: 154 contenders, 53 winners (34%, $35.40 flat win bet return, 111 ROI%), 80 place (51%), 95 Show (61%)
Saturday´ s co-featured Whitmore Stakes at Oaklawn Park honors the Eclipse Champion Sprinter who was never off the board in his 16 starts around the Hot Springs oval. The 6-furlong race, formerly named the Hot Springs Stakes, is now rated as a Grade 3 and it drew a salty field of 9.
A scan of the Betmix Angler online handicapping database tells us that the Best Speed Last 3 handicapping factor has pointed to 34% winners of the 6-furlong Oaklawn stakes over the past decade. This factor has also yielded a healthy $35.40 Win Return and over 60% of the contenders have participated in the trifecta.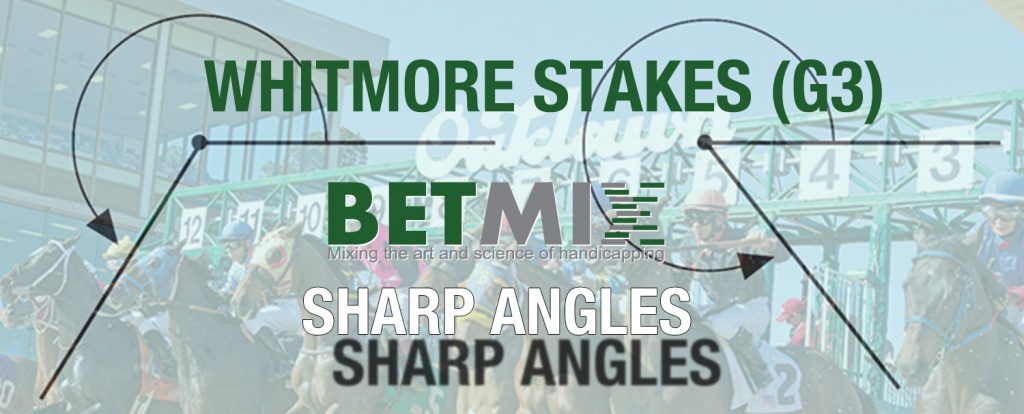 Find this race in Betmix Birddog and use the Best Speed Last 3 slider to see which horse ranks first in this factor. That's the Sharp Angles play.
Want to look for your own Angles using Betmix handicapping software?
Click for the Betmix Angler tutorial
Click to subscribe to Betmix