Q: How can I use Angler to build trainer or jockey angles?
A: Great question.  Keeneland is getting ready to start this weekend, and there are several great angles to build around trainers and jockeys at that track.  We looked at the last three fall meets at KEE in Angler and pulled out this data: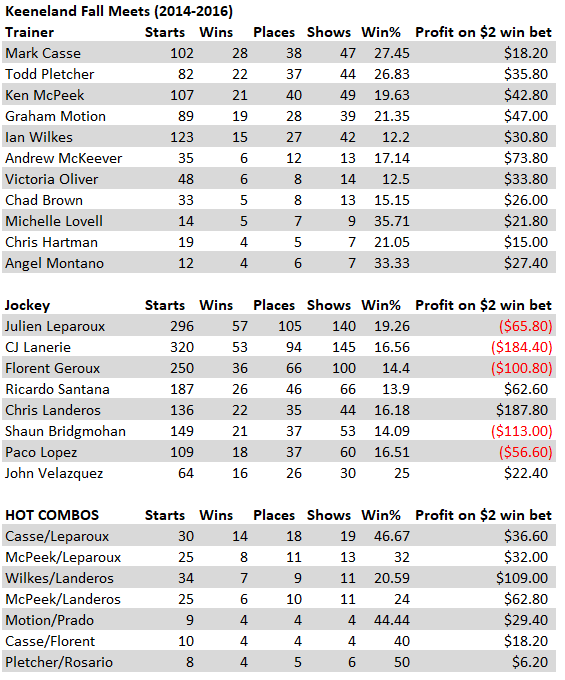 To put this information to use, you should be creating Angle around these Trainer/Jock combos.  Take a look at this video to see how easy it is!
Get started with your own angles today at Betmix.