El Camino Real Derby at Golden Gate Fields
9F on All Weather (February 11)
Horse Racing Data Analyzed: Last 10 9-furlong all weather stakes at Golden Gate
Date Range: January 1, 2012 - Present
Sharp Angle: Ranked 1st in Average Speed Last 3
Factor Stats: 14 contenders, 4 winners (28%, $3.60 Win Return, 112 ROI%), 6 place/show (42%)
Saturday´s El Camino Real Derby provides the first opportunity this year for the sophomore set to route 9 furlongs along with offering an automatic berth to the Preakness Stakes at Pimlico.
A field of 8 is set for the Golden Gate Fields feature and the Betmix Angler online handicapping database tells us that the Average Speed Last 3 handicapping factor has been predictive for this racetype and for the El Camino Real Derby specifically. Four of the past 8 Derby champs have ranked first in this factor, including Metaboss, the $15.20 winner in 2014.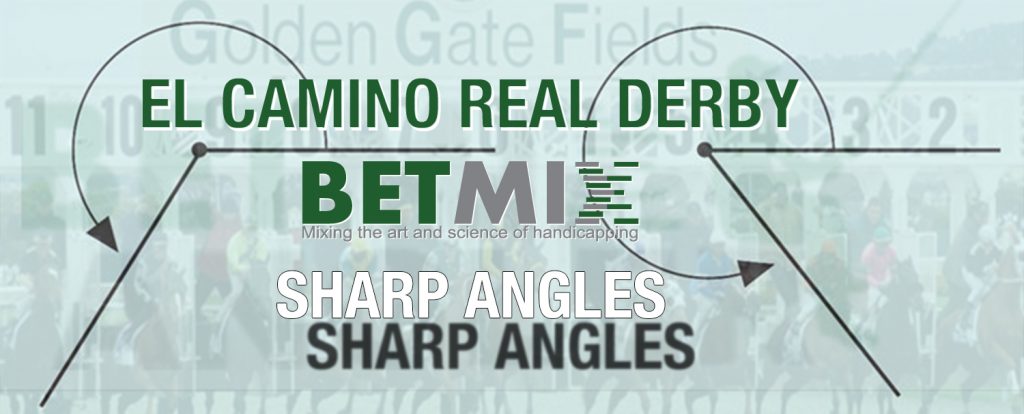 Find this race in Betmix Birddog and use the Average Speed Last 3 slider to see which horse ranks first in this factor. That's the Sharp Angles play.
Want to look for your own Angles using Betmix handicapping software?
Click for the Betmix Angler tutorial
Click to subscribe to Betmix