Florida Derby (G1) at Gulfstream Park
9F on Dirt (April 1)
Horse Racing Data Analyzed: Last 31 9-furlong graded dirt stakes at Gulfstream Park
Date Range: January 1, 2012 - Present
Sharp Angle: Ranked 1st in Last Turn Time
Factor Stats: 43 contenders, 14 winners (32%, $105.20 Win Return, 222 ROI%), 18 place (41%), 20 Show (46%)
Saturday´s Florida Derby caps off an exciting 2023 South Florida route to the Kentucky Derby and is one of 10 Stakes races on the fascinating Gulfstream Park card.
We took the Betmix Angler online handicapping database for a spin for some Florida Derby insights & trends and found that the Last Turn Time handicapping factor has pointed to around one-third of the winners of the past 43 9-furlong graded dirt events at the Hallandale oval. And the Win Return is a whopping $105.20!
The sample includes 5 recent Florida Derby champs including the double digit winner Known Agenda ($12.80) in 2021.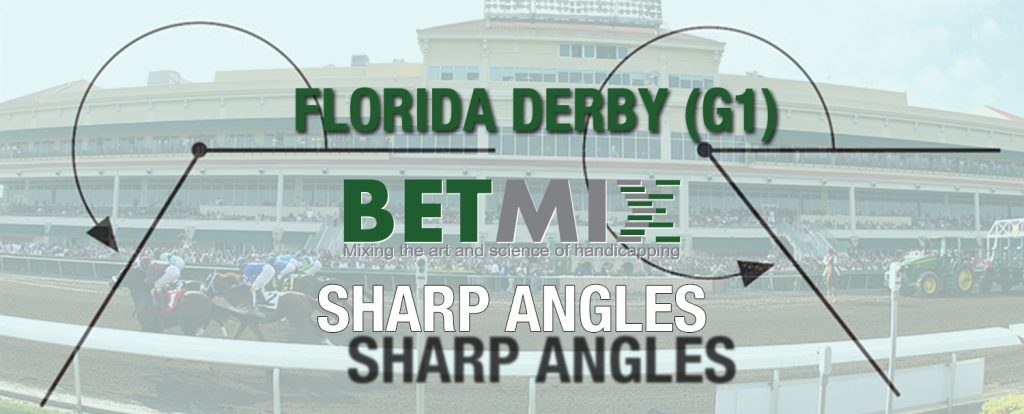 Find this race in Betmix Birddog and use the Last Turn Time slider to see which horse ranks first in this factor. That's the Sharp Angles play.
Want to look for your own Angles using Betmix handicapping software?
Click for the Betmix Angler tutorial
Click to subscribe to Betmix