Travers S. (G1)
10F on dirt at Saratoga (August 26)
Races Analyzed: Last 24 Saratoga 10F dirt G1 Stakes at Saratoga
Date Range: January 1, 2013 - Present
Sharp Angle: Ranked 1st in Win %
Factor Stats: 31 contenders, 12 winners (38%), $67.60 Win Return/209 ROI%, 16 Place (51%), $16.60 Place Return, 18 Show (58%).
It's Travers time! The historic Midsummer Derby has drawn all three Triple Crown race winners, neither of whom are likely to be favored with the presence of last year's juvenile champion Forte.
With such an intriguing Travers on tap, we turned to the Betmix Angler online handicapping database for more detailed insights and found that the Win % handicapping factor has shown good returns in the 10-furlong dirt Grade 1s at Saratoga.
This Win % factor has pointed to nearly 40% winners of this racetype. A quartet of recent Travers winners, are among the 40%, including double-digit winners Catholic Boy ($16.20), West Coast ($14.20) and Arrogate ($25.4). While the winningest horses tend to be well-bet, this handicapping factor has also yielded a $67.60 overall Win Return along with a double digit Place Return.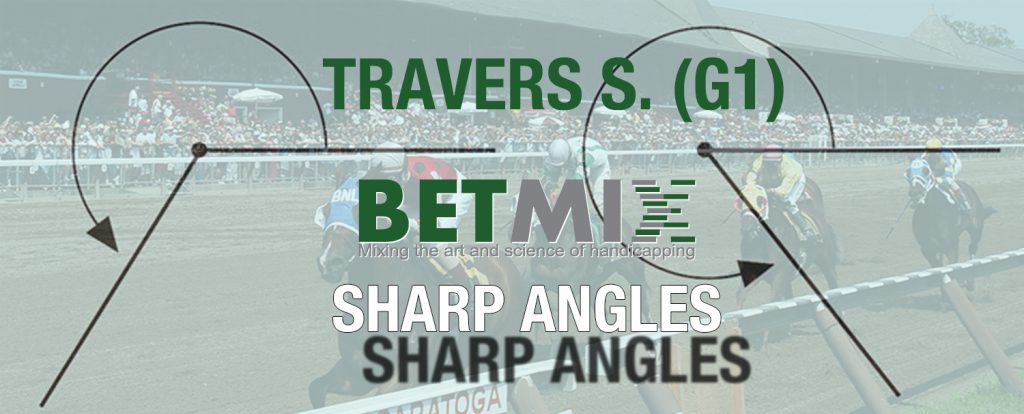 Find this race in Betmix Birddog and use the Win % slider to see which horse ranks first in this factor. That's the Sharp Angles play.
Want to look for your own Angles using Betmix handicapping software?
Click for the Betmix Angler tutorial
Click to subscribe to Betmix