Laurel Dash S. at Laurel
5.5F on Turf (October 2)
Horse Racing Data Analyzed: Last 48 5.5-furlong turf stakes at Laurel Park
Date Range: January 1, 2012 - Present
Sharp Angle: Ranked 1st Average Last 3 E1 Pace
Factor Stats: 54 contenders, 14 winners (25%, $87.20 Win Return, 180 ROI%), 19 Place (35%, $10.70 Place Return), 25 Show (46%, $4.90)
The 12-horse Laurel Dash is one of five stakes on a fantastic fall Saturday card at Laurel. With a full field going 5.5 furlongs over the Laurel lawn we turned to the Betmix Angler online handicapping database for some help.
Sure enough, Angler tells us that 1st Average Last 3 E1 Pace has pointed to 25% winners of this racetype AND an incredible $87.20 Win Return. This handicapping factor has also generated healthy positive Place & Show Returns.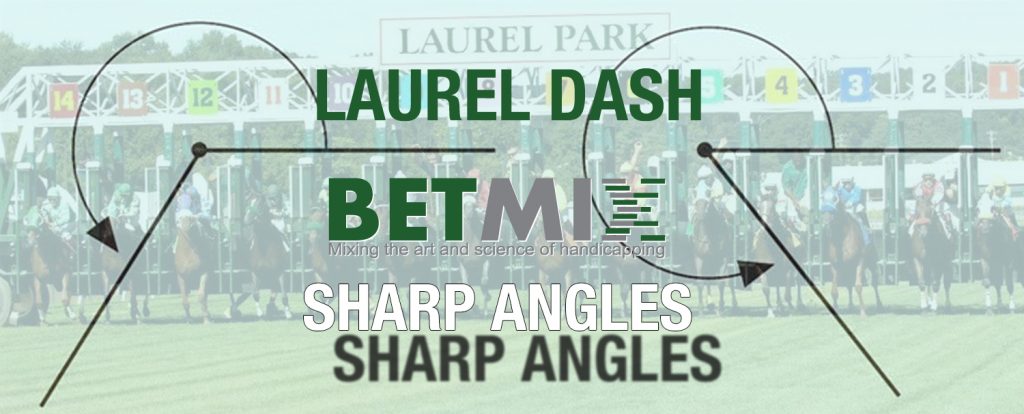 Find this race in Betmix Birddog and use the 1st Average Last 3 E1 Pacet slider to see which horse ranks first in this factor. That's the Sharp Angles play.
Want to look for your own Angles using Betmix handicapping software?
Click for the Betmix Angler tutorial
Click to subscribe to Betmix