Alcibiades S & Breeders Futurity at Keeneland
8.5F on Dirt (October 8 & 9)
Horse Racing Data Analyzed: Last 30 G1 8.5-furlong dirt stakes at Keeneland
Date Range: January 1, 2012 - Present
Sharp Angle: Ranked 1st Average Lifetime Earnings
Factor Stats: 30 contenders, 11 winners (36%, $19.60 Win Return, 132 ROI%), 16 Place (53%, $11.10 Place Return), 18 Show (60%)
Here we go! Keeneland roars back to life with typically deep and contentious cards to open up the 2021 Fall Meeting.
Perhaps the two toughest contests over the first three days of the meet are the two Grade 1's for the juvenile set, Friday's Alcibiades and Saturday's Breeders' Futurity. At least 12 starters are scheduled to break from the gate in each.
So what does the Betmix Angler online handicapping database have to say about these races? Angler tells us that the Average Lifetime Earnings handicapping factor has pointed to 36% winners of the recent 8.5 furlong dirt Grade 1s at the historic Lexington oval.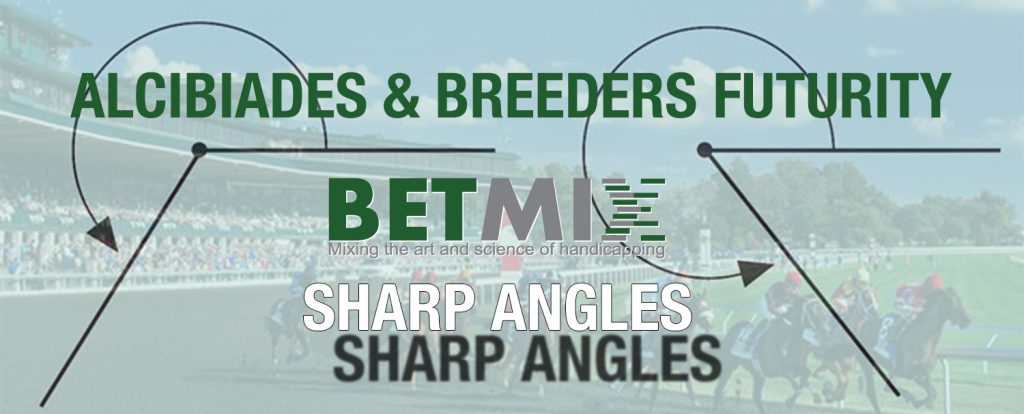 This factor has generated positive Win & Place returns while pointing to recent Alcibiades heroines like My Conquestadory ($4.40), Heavenly Love ($13.40) and Restless Rider ($4.60) along with Breeders' Futurity heroes like Maxfield ($14.80), Essential Quality ($5.80) and Free Drop Billy ($5.00).
Find this race in Betmix Birddog and use the 1st Average Lifetime Earnings slider to see which horse ranks first in this factor. That's the Sharp Angles play.
Want to look for your own Angles using Betmix handicapping software?
Click for the Betmix Angler tutorial
Click to subscribe to Betmix