Queen Elizabeth II Challenge Cup (G1)
9F on turf at Keeneland (October 12)
Races Analyzed: Last 10 9-furlong turf stakes at Keeneland
Date Range: January 1, 2013 - Present
Sharp Angle: Ranked 1st Horses Beaten %
Factor Stats: 10 contenders, 3 winners (30%) $25.60 Win Return, 4 place (40%) $8.20 Place return & 6 show (60%), 3.50 Show return.
The Queen Elizabeth Challenge Cup typically draws a deep and competitive field of 3-year-old filly turfers and this year is no exception.
We used the Betmix Angler online handicapping data base to scan the 9-furlong turf stakes at Keeneland. We discovered that his race type is relatively rare at the historic Lexington course - only 10 such races have been carded since 2012.
However we were able glean some perspective and Angler tells us that the Horses Beaten % factor has pointed to 60% in-the-money finishes and a 30% winning clip that's generated a very nice $25.60 Win Return.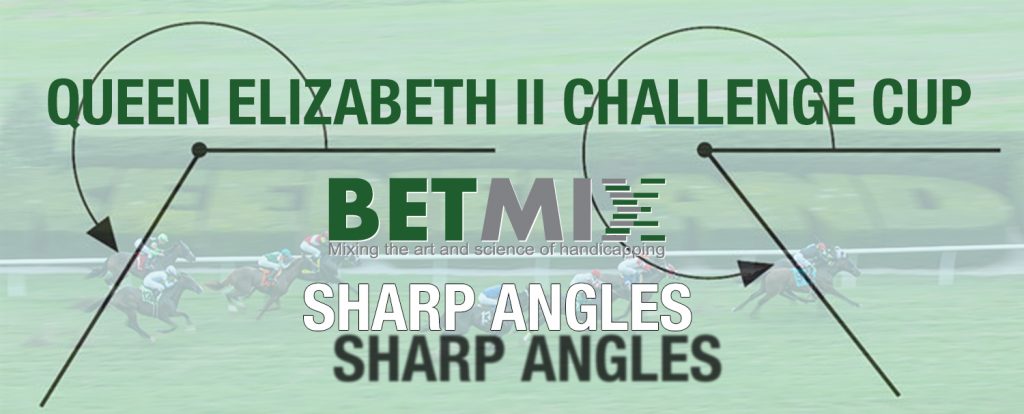 Find this race in Betmix Birddog and use the Horses Beaten % slider to see which horse ranks first in this factor. That's the Sharp Angles play.
Want to look for your own Angles using Betmix handicapping software?
Click for the Betmix Angler tutorial
Click to subscribe to Betmix