Lure S. at Saratoga
8/5F on Turf (August 7)
Horse Racing Data Analyzed: Last 40 8.5-furlong non-graded turf stakes
Date Range: January 1, 2012 - Present
Sharp Angle: Ranked 1st Avg. Last 3 Purse
Factor Stats: 50 contenders, 19 winners (38%, $32.4 Win Return, 132 ROI%), 25 Place (50%), 31 show (62%)
The Saratoga meeting shifts into a higher gear on Saturday with a 5-Stakes card that includes a trio of Grade 1 contests.
The Lure Stakes is the first of them and, while it's not the most famous race on the card, it may be the most difficult for handicappers to decipher.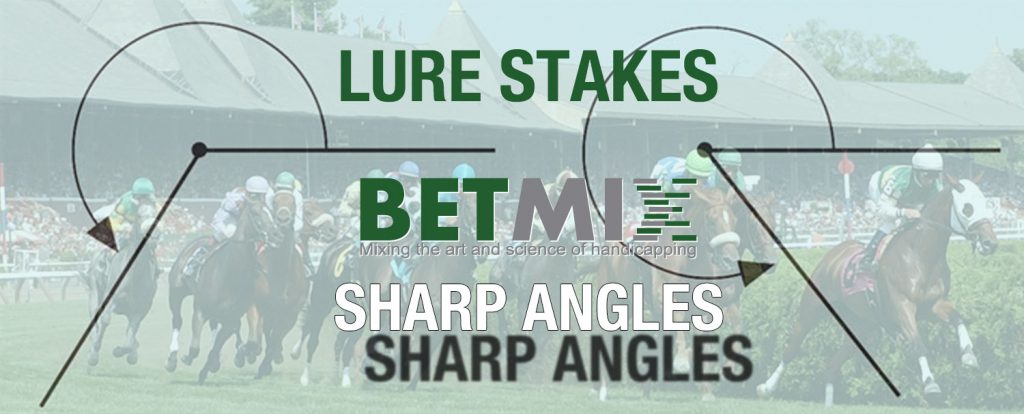 The Betmix Angler online handicapping database was built to help horseplayers with difficult puzzles like this one. A scan tells us that Avg. Last 3 Purse has proven to be a key handicapping factor in the non-graded 8.5F turf stakes at Saratoga. Nearly 40% of the contenders ranking first in this factor have had their pictures taken while generating a juicy $32 Win Return.
Find this race in Betmix Birddog and use the Avg. Last 3 Purse slider to see which horse ranks first in this factor. That's the Sharp Angles play.
Want to look for your own Angles using Betmix handicapping software?
Click for the Betmix Angler tutorial
Click to subscribe to Betmix