Peter Pan S. (G3) at Belmont Park
9F on Dirt (May 14, 2022)
Horse Racing Data Analyzed: 21 9F dirt stakes at Belmont Park
Date Range: January 1, 2012 - Present
Sharp Angle: Ranked 1st in Avg. Speed Last 3
Factor Stats: 24 contenders, 14 winners (58%, $27.30 Win Return, 156 ROI%), 18 Place (75%, $7.00 Place Return), 20 Show (83%)
The Kentucky Derby may be in the rearview mirror but there are still some important 3-year-old stakes to be run this spring. Case in point is Saturday´ s Peter Pan Stakes at Belmont Park which has drawn field typical of the recent history of the race. This year´ s starting gate includes colts trying to run their way into the Belmont Stakes along with runners just trying to prove they belong at the graded stakes level.
With such an eclectic group we turned to the Betmix Angler online handicapping database and found that the Avg. Speed Last 3 handicapping factor has been quite predictive in the 9-furlong graded dirt stakes at Belmont.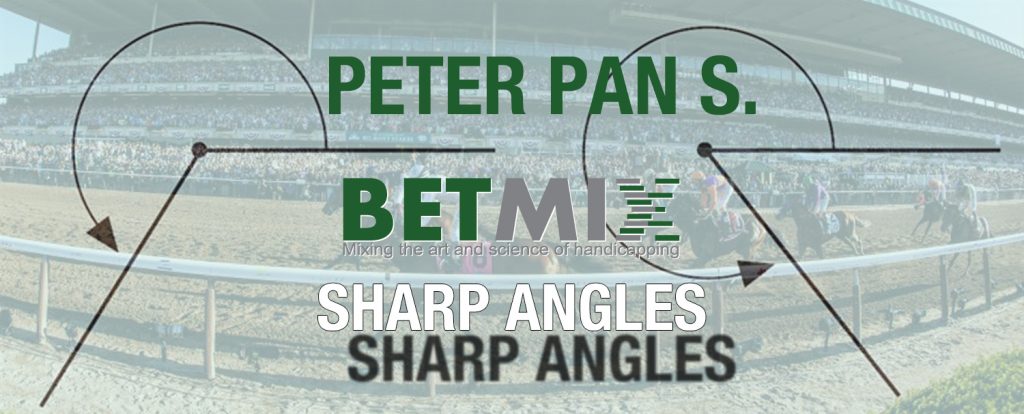 Some 58% of the contenders have had their pictures taken while producing a $27.30 Win Return. And over 80% have factored in the trifecta. The winners include a trio of recent Peter Pan heroes - Unified ($3.10), Blended Citizen ($11.40) and Timeline ($2.90).
Want to look for your own Angles?
Click for the Betmix Angler tutorial
Click to subscribe to Betmix