Jim McKay S. at Pimlico
5F on Turf (May 21)
Horse Racing Data Analyzed: Last 30 5-furlong turf stakes at Pimlico
Date Range: January 1, 2012 - Present
Sharp Angle: Ranked 1st in Avg. Speed Last 3
Factor Stats: 36 contenders, 16 winners (44%, $8.80 Win Return, 112 ROI%), 22 place (61%, $7.40 Place Return), 27 show (75%, $7.70 Show Return)
The Jim McKay Turf Sprint honors the late, great ABC sportscaster and Maryland racing advocate and this year it serves as the lead-in to Preakness 147 on Saturday´´ s tremendous card at Old Hilltop.
The 5-furlong turf affair has drawn a salty field of 10 and tough turf sprint stakes like these are prime candidates for the big data handicapping analysis provided by the Betmix Angler online database.
Angler reveals that the Avg. Speed Last 3 handicapping factor has shown good results in this race type. Some 44% of the contenders ranking first in this factor have won and 75% have factored in the trifecta, all while generating plus Returns across the board.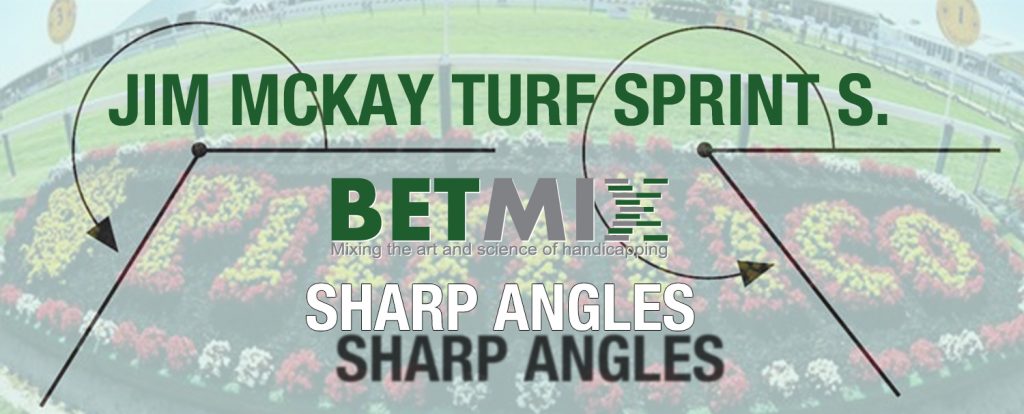 Find this race in Betmix Birddog and use the Avg. Speed Last 3 slider to see which horse ranks first in this factor. That's the Sharp Angles play.
Want to look for your own Angles using Betmix handicapping software?
Click for the Betmix Angler tutorial
Click to subscribe to Betmix