Santa Anita Derby (G1) at Santa Anita
9F on Dirt (April 3)
Horse Racing Data Analyzed: Last 43 9-furlong graded dirt stakes at Santa Anita
Date Range: January 1, 2012 - Present
Sharp Angle: Ranked 1st in Avg. Last 3 Late Pace
Factor Stats: 45 contenders, 17 winners (37%, $28.10 flat win bet return, 131 ROI%), 27 place (60%, $21.60 flat place bet return, 34 show (75% $2.40 flat show bet return)
The Santa Anita Derby became a very interesting race for handicappers the moment that projected odds-on favorite Life Is Good was sidelined with a minor ankle surgery,
Ten more evenly-matched sophomore colts will now try to earn their way into the Kentucky Derby starting, a perfect situation to call on the Betmix Angler online handicapping database for some help.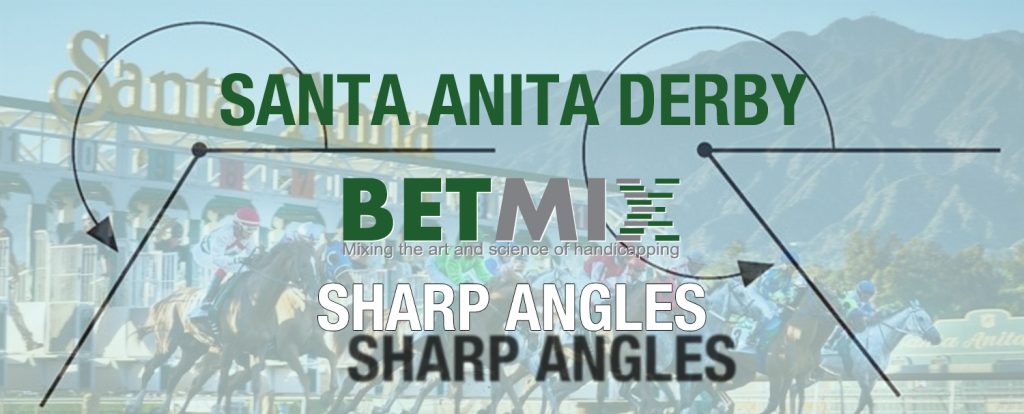 Angler tells us that the horse ranking first in the Avg. Last 3 Late Pace handicapping factor has triumphed in 37% of the 9-furlong graded dirt stakes in Arcadia since 2012, generating plus returns across the board.
Among those are a trio of Santa Anita Derby champs since 2014 - California Chrome ($3.40), Dortmund ($3.20) and Roadster, the $8.20 winner two years ago.
Find this race in Betmix Birddog and use the Avg. Last 3 Late Pace slider to see which horse ranks first in this factor. That's the Sharp Angles play.
Want to look for your own Angles using Betmix handicapping software?
Click for the Betmix Angler tutorial
Click to subscribe to Betmix