William Walker S. at Churchill Downs
5.5F on Turf (April 24)
Horse Racing Data Analyzed: Last six 5.5-furlong turf stakes at Churchill Downs
Date Range: January 1, 2012 - Present
Sharp Angle: Ranked 1st in Avg. Last 3 Late Pace
Factor Stats: 6 contenders, 3 winners (50%, $11.20 Win Return, 193 ROI%), 4 show (66%, 7.80 Place and Show Return)
Turf sprint stakes are a relatively new phenomenon at Churchill Downs, especially at the 5.5 furlong distance. However, a scan of the Betmix Angler online handicapping database has revealed a compelling trend in this newer race type.
Half of the first six 5.5 furlong turf stakes at under the Twin Spires have been won by the horse ranking first in Avg. Last 3 Late Pace. These winners have generated a double digit Win Return along with positive Place and Show Returns.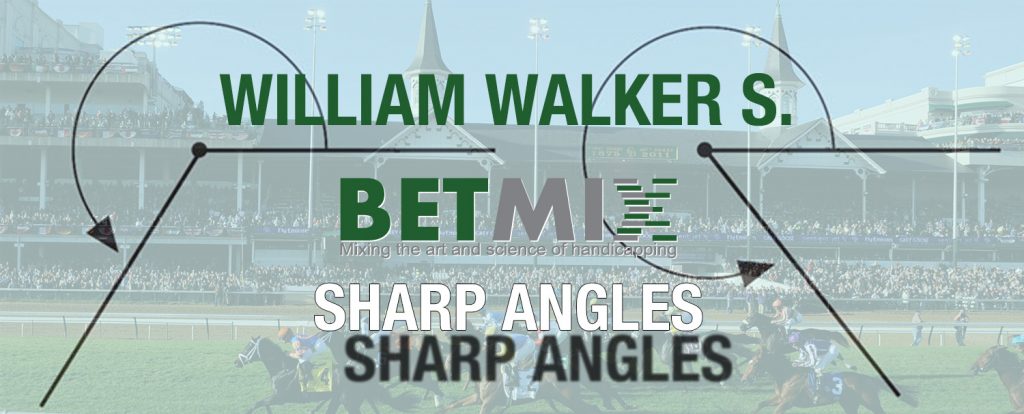 Find this race in Betmix Birddog and use the Avg. Last 3 Late Pace slider to see which horse ranks first in this factor. That's the Sharp Angles play.
Want to look for your own Angles using Betmix handicapping software?
Click for the Betmix Angler tutorial
Click to subscribe to Betmix