Elkhorn S. (G3) at Keeneland
12F on Turf (April 10)
Horse Racing Data Analyzed: Last 31 12-furlong graded turf stakes at Keeneland
Date Range: January 1, 2012 - Present
Sharp Angle: Ranked 1st in Avg. Best 2 of Last 3 Speed
Factor Stats: 37 contenders, 9 winners (24%, $32.60 flat win bet return, 144 ROI%), 19 show (51%)
The Elkhorn Stakes highlights the final Saturday card of the 2021 Keeneland Spring meeting and the turf marathon has drawn a typically competitive 10-horse field.
We used the Betmix Angler online handicapping database to see what handicapping factors have been predictive in these grassy graded long-distance heats and found that Avg. Best 2 of Last 3 Speed may be the one to focus on.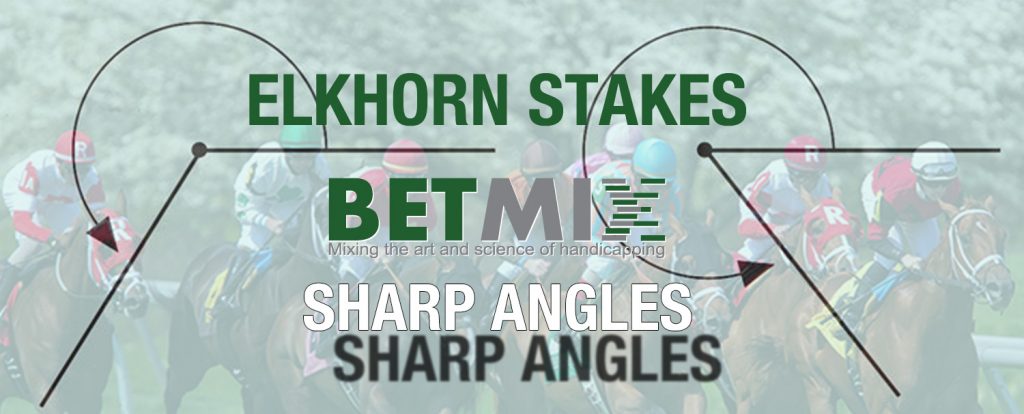 Nearly a quarter of the contenders ranking first in this factor have been led into the infield winner's circle while producing a $32.60 Win Return. The sample includes the last three Elkhorn winners: Zulu Alpha ($4.00), Bigger Picture ($16.60) and One Go All Go ($21.20).
Find this race in Betmix Birddog and use the Avg. Best 2 of Last 3 Speed slider to see which horse ranks first in this factor. That's the Sharp Angles play.
Want to look for your own Angles using Betmix handicapping software?
Click for the Betmix Angler tutorial
Click to subscribe to Betmix