Whitmore S. (G3)
6F on Dirt at Oaklawn Park (March 18, 2023)
Races Analyzed: Last 11 Oaklawn Park 6-furlong Graded stakes
Date Range: January 1, 2013 - Present
Sharp Angle: Ranked 1st Avg. Earnings Today´s Track
Factor Stats: 11 contenders, 6 winners (54%) $6.20 Win Return, 128 ROI%, 9 Place (81%, 5.30 Place Return), 10 Show (90%, 9.30 Show Return)
A field of 10 salty sprinters are set to square off in Saturday´s $200,0000 Whitmore S. (G3), one of two Graded events on the Oaklawn Park card.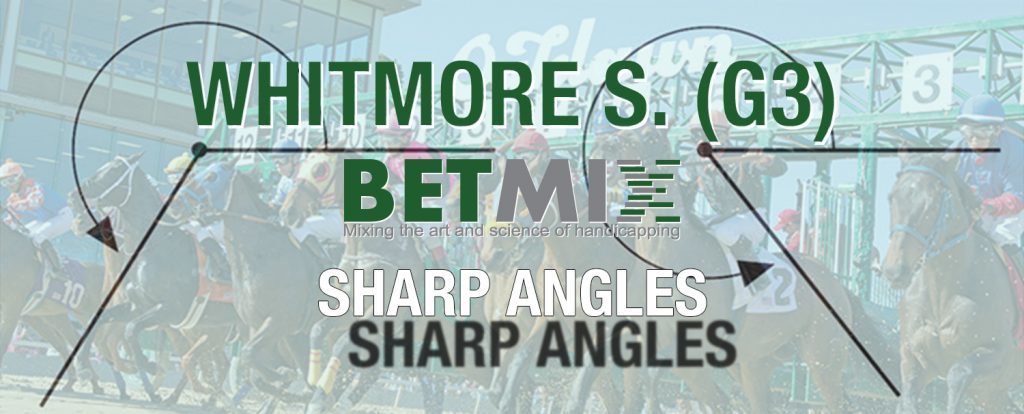 We fired up the powerful Betmix Angler online handicapping database to look for clues in the 6-furlong graded Stakes at the Hot Springs oval and found that the Avg. Earnings Today´s Track has produced 54% winners and positive across the board returns. In fact, only 1 of the 11 contenders ranking first in this factor has finished out of the trifecta!
Find this race in Betmix Birddog and use the Avg. Earnings Today´s Track slider to see which horse ranks first in this factor. That's the Sharp Angles play.
Want to look for your own Angles using Betmix handicapping software?
Click for the Betmix Angler tutorial
Click to subscribe to Betmix