Many Betmix users rely heavily on the picks in the Handicapping Overview section of BirdDog. One of the most popular sections is the MixBot picks.
We've made some additional data available, and we think you will find that information very useful.
If you are not sure what MixBot does, here is a brief explanation: There is an ideal way to handicap any race. If you created a mix using a certain set of factors, and weighed those factors correctly you would have identified the winner. Of course that is much easier to do after the race than before it. If you have used MixMaker before, that's what it attempts to do - it will identify the factors that should have been used to pick the winner and then creates a mix using those factors.
MixBot does the same thing, but it goes out and finds several similar races and creates mixes for each one of them. Then it will apply the mixes it created to the race you are currently handicapping. In the past, MixBot only looked at 4 races.
Now we are grabbing the results of 12 races and displaying them in the Handicapping Overview section. We find 3 races where the winner was a heavy favorite (paid $6 or less), 3 races with a moderate favorite (paid $6.01 - $10), 3 races with a moderate longshot (paid $10.01 - $20), and 3 races where the winner was a longshot that paid more than $20.
Looking at the Mixbot mixes segmented by what the winner paid in past races gives you a better idea of what might happen today. If you see the heavy favorite on top in the mixes based on races won by favorites then you might expect the same to happen today. If you see a longshot on top in the longshot mixes, then that is a horse to pay attention to...
There are several ways to use this information to help you find more logical plays, especially if you are looking for a few likely horses in multi-race wagers.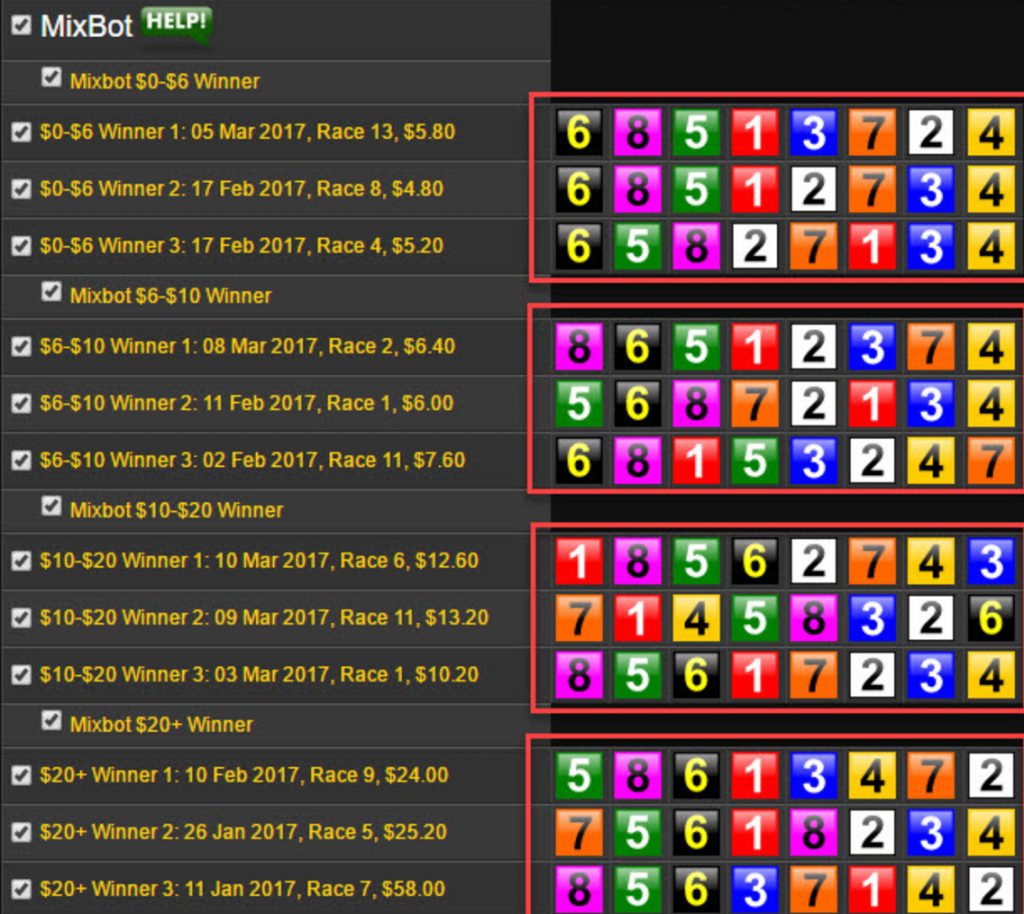 Take a look at the new stuff in the Free Race Of The Day.