When we analyzed the top 15 turf sires of 2017 last winter we were surprised to learn that only the runners sired by Giant's Causeway had produced a flat Win bet profit. This year we went a little deeper, looking at the top 25 grass sires (ranked by progeny earnings on the Blood-Horse General Sire list).
The chart below shows the results for those 25 stallions in North American grass races. The progeny of Giant's Causeway once again eked out a Win profit but Quality Road was the only other sire whose progeny showed a Win positive. That Lane's End sire was also tops by Win % (18.48%) and ranked a close 2nd to Blame in terms of In the Money %.
2018 Turf Sires (sorted by Win Return)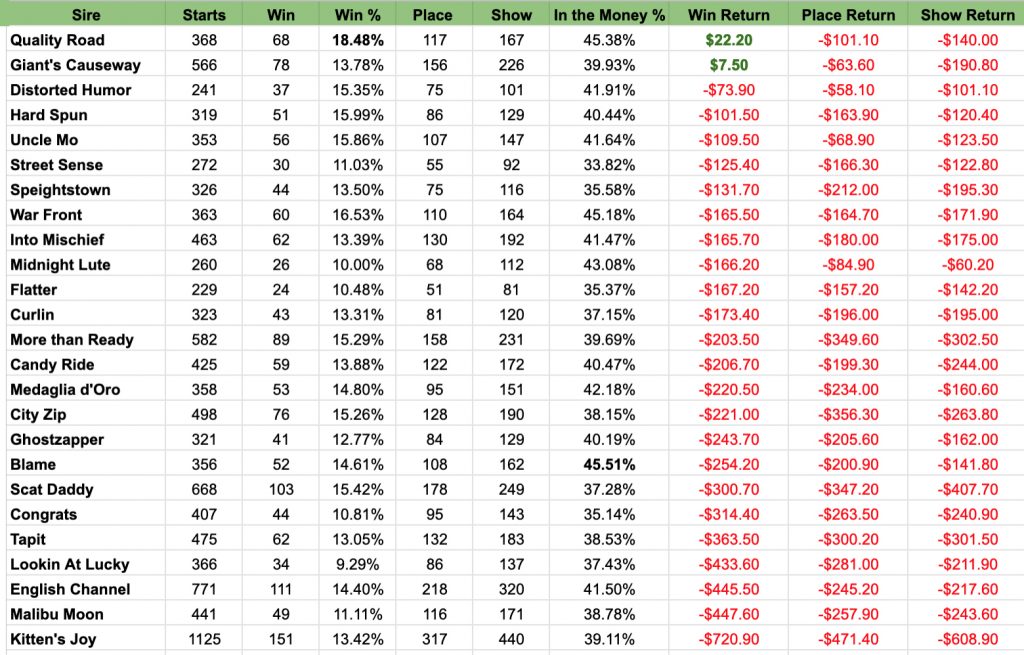 To access Sire information, click Expand Horses & Sires within Betmix Angler.