Late last year we took a look at the progeny performance of the leading 2017 Turf Sires from a handicapping perspective.
This time we'll be a little more specific and delve into the data for Turf Sprints (grass races under 7.5 furlongs). We started with the top 25 sires by 2018 turf starts and then analyzed the progeny performance of those sires in all Turf Springs from January 1, 2017 to May 30, 2018. The chart immediately below shows that Scat Daddy and Broken Vow have been the most profitable sires over the past 17 months.
The late Scat Daddy is better known to racing fans as the sire of Triple Crown hopeful Justify, but breeders know him as an extremely versatile sire. His Win Return has been buoyed by eight winners paying $20 or more, ranging in class from Grade 3 winner Mr. Roary (2017 Eddie D. Stakes at 22-1) to the $92 Maiden Claimer winner Escarpela.
Broken Vow ranks second by Win Return but lands on top by Win % and in second again by In the Money %. These stats make his runners in Turf Sprints worth a long look.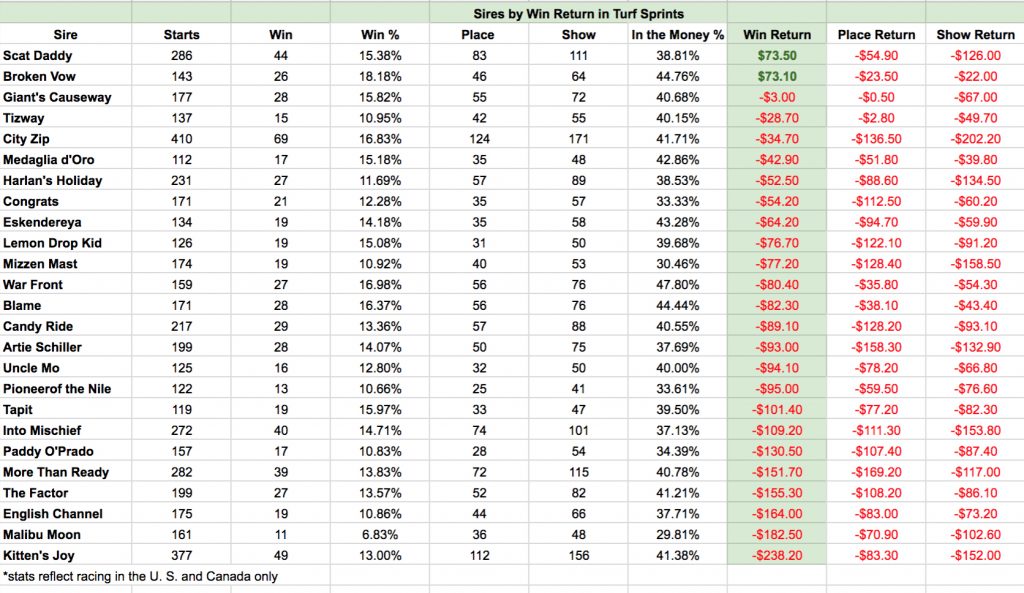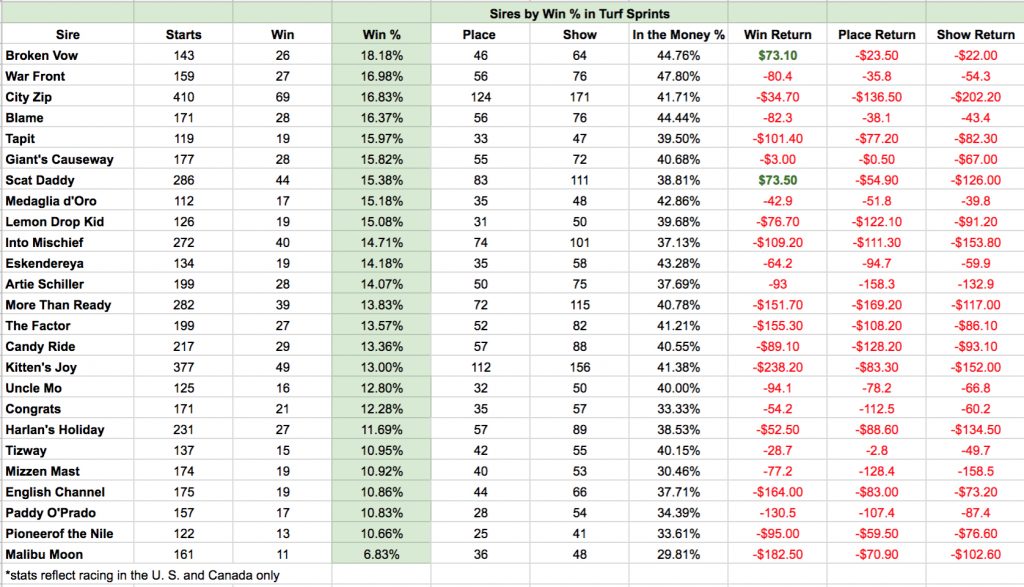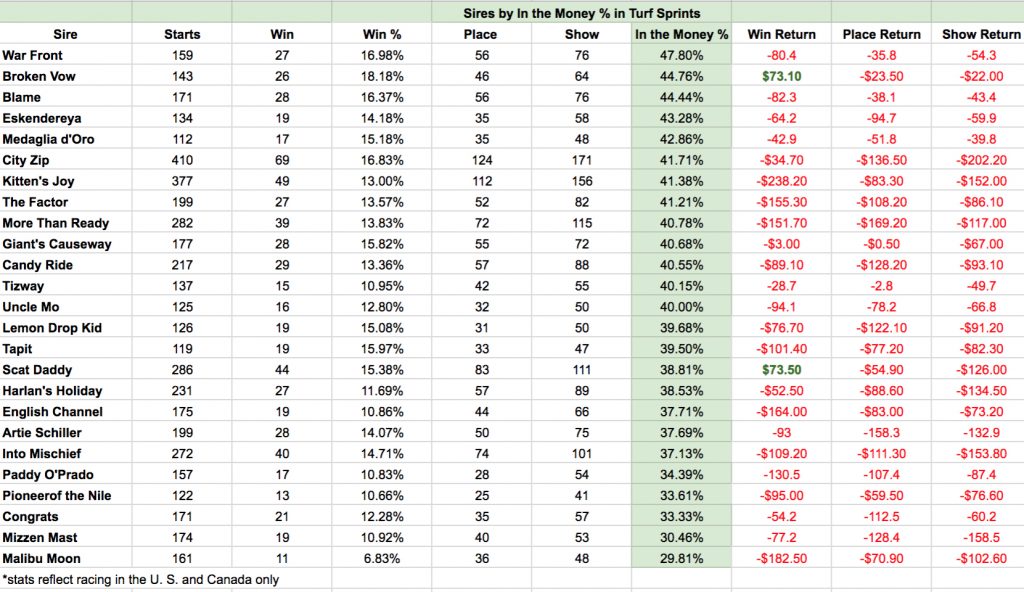 To access Sire information, click Expand Horses & Sires within Betmix Angler.