There is no surer sign of spring in Central Kentucky than the opening of the Keeneland meeting each April. Spring comes day earlier in 2019 with the track offering up it's opening day card on Thursday, April 4.
Turf racing also springs back into action on the Kentucky circuit after a winter competing on the all-weather surface at Turfway Park. With that in mind we once again fired up the Betmix Angler handicapping database, which allows for queries by sire for all race types, to revisit and update the analysis of Keeneland turf sires originally published last fall. The three charts below show the returns generated by the progeny of some of 2018's top turf sires over the Keeneland grass course.
Keeneland bettors should definitely be on the look out for the progeny of Artie Schiller, whose sons and daughters have an incredible $106.40 Win Return over the Keeneland lawn. The progeny of the Breeders' Cup Mile winner already showed excellent returns prior to the 2018 Keeneland fall meeting and then went 1 for 4 in October with the winner, Holly Go Lightly, paying $12.20. Among the other three was Salvator Mundy who completed the trifecta in the Bourbon Stakes at 29-1.
Keeneland Turf Sires by Win Return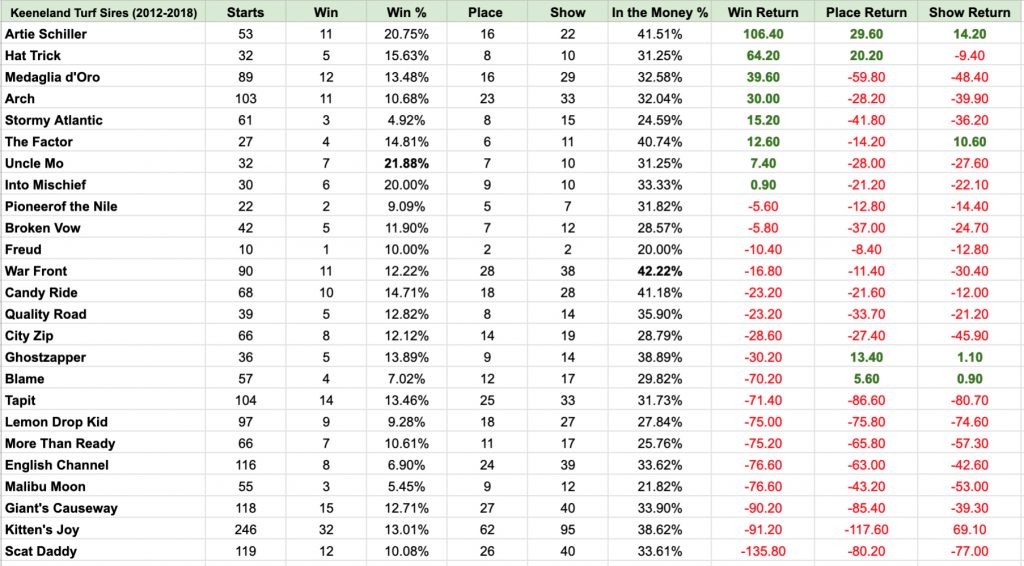 Keeneland Turf Sires by Win %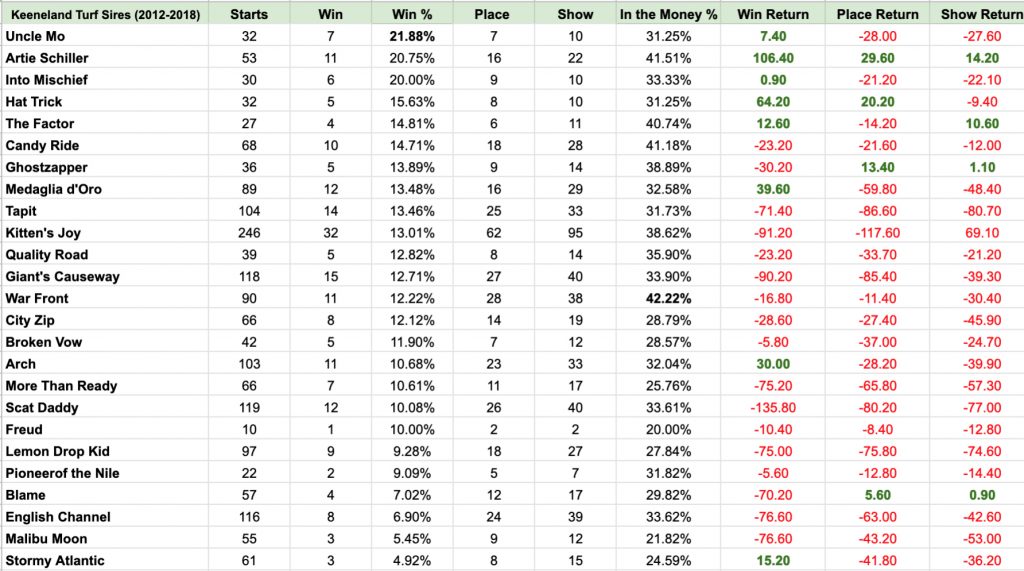 Keeneland Turf Sires by In the Money %